Brand new, Walkinshaw-fettled Holden for sale. There are still a couple of track days left y'know...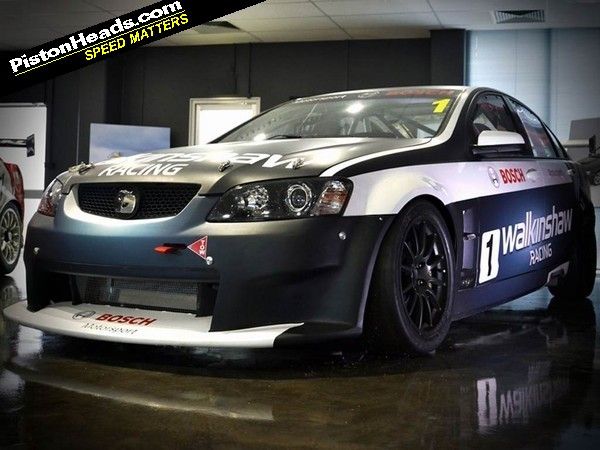 We tend to feature road cars in this slot, and always stuff from the PH Classifieds. It therefore has to be a very special vehicle to contravene both those Spotted rules, but we think this is it.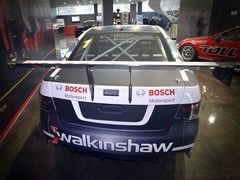 "You call that a spoiler? This is a spoiler!"
What you're looking at here is a Holden Commodore VE Clubsport prepped for the track by the Walkinshaw Automotive Group. Actually, 'prepped' rather undersells it; it's effectively a junior
V8 Supercar
and would certainly cause quite a stir should you turn up at Bedford with it.
A 536hp LS3 is a good way to start. The 6.2-litre V8 includes upgraded internals such as forged conrods, aluminium pistons and a race cam. There's also been loads of work to keep the oil and transmission cool when on track. And just to enhance the V8 Supercar vibe, the side-exit exhausts will reputedly belch flames with amusing regularity.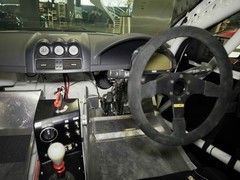 What more do you need?
The rest of the Walkinshaw package is predictably thorough. There's a Quaife six-speed sequential 'box, a twin-plate ceramic clutch and an OS Giken LSD on the drivetrain side of things.
Behind the lightweight wheels and slicks sit 365mm (front) and 350mm (rear) brake discs with AP Racing calipers. DMS Racing has provided the springs and dampers for Walkinshaw's suspension upgrade.
You get the full racer experience inside too. The pedal box is adjustable, the dash is digital and the conventional wheel has been replaced by a gorgeous Alcantara Sparco rim. A couple of nasty vents remain though, just as a reminder of the car's origins.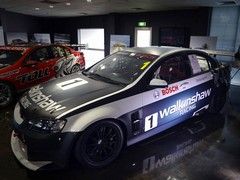 Walkinshaw are taking offers also...
Garth Tander of V8 Supercars fame has assisted with developing the Commodores (there are two for sale), and found they were around nine seconds a lap slower than a V8 Supercar around a 3km track. Seems a bit slow to us, but apparently that was 'without pushing them to their limits'.
For once, this is also a competition car where 'never raced or rallied' is actually applicable (if you ignore the development work...). So it's a nearly box-fresh race car built to almost V8 Supercar spec. And it's yours for 159,000AUD 'or nearest offer' which, at today's exchange rate, is £93,733.
Should you find a suitable race series, Walkinshaw will even provide some engineering support for the car. The Commodore is rather out of our track day budget, but looks like an absolute hoot nonetheless.

---
HOLDEN COMMODORE VE CLUBSPORT WALKINSHAW 'TRACK DAY'
Engine: 6,162cc V8
Transmission: Six-speed sequential, rear-wheel drive
Power (hp): 536@6,000rpm
Torque (lb ft): 406@4,600rpm
MPG: 20 (road car)
CO2: 320g/km (road car)
Price new: 159,000 AUD (£93,733)
Yours for: 159,000 AUD (£93,733)
See the original advert here