Ahead of our 4C drive here's a baby mid-engined sports car the Fiat group made earlier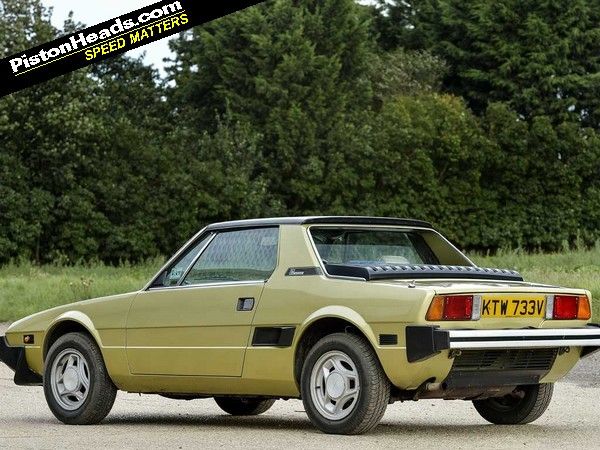 The mid-engined Fiat X1/9 is a forgotten gem. Its lack of cult following is probably down to fashion, and scant appreciation from a world that fell in love with the hot hatch during its heyday. Maybe the world just turned its back on a sports car that rusted away in the 90s, just as spiritual successors, such as the Toyota MR2, Mazda MX-5 and MGF, picked up an enthusiastic new generation of fans. But whatever the reason, rejoice in the fact that the pioneering X1/9 is a true PH Hero, a baby Lamborghini you can get your mitts on quite easily for less than a couple of grand.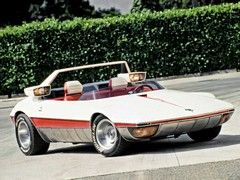 Autobianchi Runabout concept paved the way
Okay, so it's true that buying a Fiat X1/9 can be a bit of a lottery. That complex understructure can hide all manner of nasties, while a predilection for locking up its wheels in the wet, or spinning on roundabouts, means that poor crash repairs are a constant worry.
But get a good one, such as our unfashionably metallic lime 1979 example, and drive it hard up your favourite B-road, targa top in the boot, eager little engine giving it all, buzzy exhaust note constantly spurring you on, and you'll be rewarded by a genuinely engaging little car, suffused with delicacy and feeling that even the most focused of moderns can only dream of.
Humble roots
But then that's no surprise. It's a sports car from Fiat - a company, which for generations has brought us brilliant roadsters spun from flawed saloons. The X1/9 was first hinted at in 1969, as the Autobianchi Runabout concept - a bonkers, windscreen-less barchetta with its little Fiat powerpack installed behind the driver. And yet, rival manufacturers MG and Triumph weren't warned by this shot across their bows. They should have been - the future was on its way.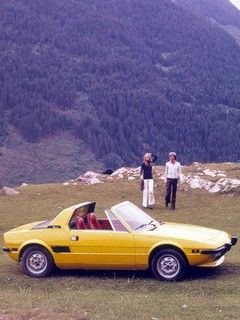 X1/9 nailed the 70s wedge look to perfection
Three years later, and the production X1/9 burst onto the scene, and for a while at least, looked like it was capable of reshaping the sports car market in its image. Distinguished by its wedgy Marcello Gandini-penned body, it was a state-of-the-art technical package.
The X1/9 was designed to use the Fiat 128's drivetrain in a radical way. Moving the power pack and suspension sub-assembly from the front of the 128 to the rear of the X1/9 resulted in a supercar-aping, mid-engined layout. It was also a devilishly clever piece of engineering, because in retaining a roll-over structure, super-stiff body, and targa-top, it was immune a blanket ban on convertibles - a very real possibility in the USA at the time.
Suggestion of speed
The pop-up headlamps and a targa top may have suggested performance, but the original production version's 75hp 1,290cc alloy-headed engine was overwhelmed by the weight of the massively strong bodyshell. All too soon, the pretty X1/9 became known as a car for poseurs - those more concerned with how their car looked, not its performance. And that's a shame, because the X1/9 was (and is) a great little driver's car.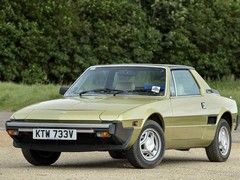 Delicate looks still fab, US bumpers aside
So why didn't the X1/9 change the world? Why aren't we all now driving descendents of this lovely little car? It's a story of instant stardom, and fading glory - after a glowing launch and fast early sales, Fiat didn't invest in the X1/9, failing to develop it usefully, and not allowing it to compete with newer, more powerful cars as the years passed. There should have been a bigger 2.0-litre brother, too - the X1/20. But near launch, it was re-purposed as the Lancia Montecarlo.
In fact, when the beefed-up 85hp 1.5-litre Strada engine was fitted in 1978, that effectively heralded the end of the X1/9's development. Tragic, considering that it would be around for another decade. Adding insult to injury, ugly, USA-specification safety bumpers replaced the original car's super-slim blades were fitted at the '78 facelift. The X1/9 wasn't the only car to suffer this fate, but it was probably the most adversely affected, because those chunky pieces of angle-iron scarred the once-pretty little X1/9 for the rest of its life.
The end is nigh
But at least the X1/9 1500 went a bit quicker. The 0-60mph time dropped from 13 to 10.5 seconds, while maximum speed was now 108mph - but in the era of the Volkswagen Golf GTI, this was no longer enough to attract young buyers looking for cheap and accessable thrills. After all, you could specify your hot hatch with a sunroof if wind-in-the-hair really mattered.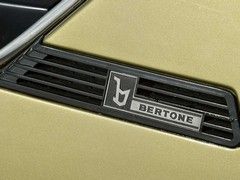 Italian style pedigree never in any doubt
And inevitably, from that point on, Fiat X1/9 buyers melted away. Without sales, there was no money for improvement, and without improvement, the sales fell further. Fiat lost interest in 1982, and the car's production and marketing was overseen by Bertone, which maintained X1/9 production until 1989.
Today, the X1/9 has largely shaken off its poseur image, but the spectre of rust and flaky Italian electrics remain - long after more determined owners have made their cars reliable. A quick scan of the classified will reveal that even the best examples out there come in for less than £5,000, while if you're feeling brave, and are handy with a MiG welder, you can get a thoroughly saveable example from £500. Heck, we've even had one as a Shed Of The Week! Is it worth the effort? Absolutely. Driving one should convince you of that.
Buckle up
Tall drivers might need to look away now, though. It's low, and like a Lotus Elise, you need to be nimble to get into an X1/9 while maintaining any pretence of elegance. The driving position isn't as bad as detractors would have you believe, but there is an odd relationship between the non-adjustable wheel and the miniature pedals - you get one right, and you're compromised on the other. In the end, most will just compromise, legs bent; steering wheel, a tad too much stretch away.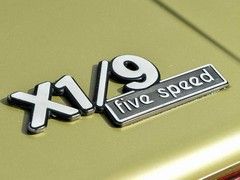 X1/9 needed more power, not more gears
But now you're in, enjoy a feeling of oneness. You're reclined and snug, grasping a fat-rimmed wheel, and fingering a strange cuboid gearknob. The instruments are weirdly calibrated, the needles sweep the wrong way, and they're housed in a dash-top pod that looks like a plastic lunchbox. But don't fret - it really does all gel together quite nicely, especially in our chocolate and caramel themed example.
Once underway, forget those pedestrian performance figures. The X1/9 tingles and buzzes beautifully. With your rear seemingly millimetres from the ground, at pretty much any speed you feel like you're skimming along like an Excocet missile. The 1,485cc engine delivers oodles of low-end torque, but short gearing means you'll end up revving it a lot as well - which is a good thing, as like pretty much all Italian engines from this era, it sounds brilliant, both meaty and smooth.
Stab in the back
Then there's the handling. Much has been made of the X1/9's knife-edge dynamics. And there's some truth in that - in the wet, its short wheelbase, fast steering, and rearward weight bias means you do have to take care, constantly remembering the old slow-in/fast-out mantra while tip-toeing under braking. But like the old 205 GTI lift-off oversteer legend, good, modern tyres have done much to quell the X1/9's ills. In the hands of a sympathetic driver, it has surprisingly high limits.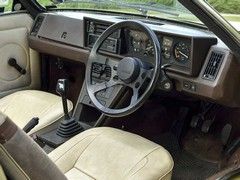 Boxy style is pure 70s futurism in plastic form
Because you're riding on chunky 175/70R13s with nice flexible sidewalls, there should be more than enough feel to warn you of an impending slide. It's not a car you can drift easily, but one that you'll take a great deal of pleasure from in rolling along at your own pace - constantly feeling your way, and remaining just a touch under its limits.
History is about to come full circle as, under Alfa Romeo, the Fiat group prepares to launch another pretty little sports car based on a similar layout of a mid-mounted powertrain adapted from a front-driven hatch. Like the X1/9, the 4C brings the exotic to a relatively mainstream price. But if you can't stretch to the £45K ticket the the X1/9 is a mid-engined Italian classic that you can pick up for the price of a modest family holiday. With a whiff of the exotic, and a frisson of danger that no other car of its type can emulate, it's a pint-sized PH hero at Shed money.

---
FIAT X1/9 1500
Engine: 1,498cc 4-cyl
Transmission: 5-speed manual
Power (hp): 85@6,000rpm
Torque (lb ft): 87@3,200rpm
0-60mph: 10.8 sec
Top speed: 110mph
Weight: 920kg
On sale: 1972-1989
Price new (November 1979): £5,323
Price now: £500-£5,000
The featured car is for sale in the PH classifieds - see here!
Photos: Max Earey